Welcome to Denver Metro DUI Defense!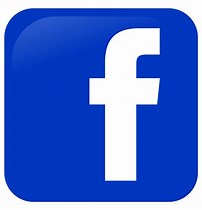 Time is of the essence. Let a Colorado DUI Lawyer protect your rights to ensure the best possible outcome of your case. So you can get on with your life.
We focus on each client's unique circumstances, both in court and at DMV.
WE ARE A FULL SERVICE DUI DEFENSE FIRM REPRESENTING THE ARRESTED AT ALL STAGES:
ARRESTS FOR DUI Alcohol



Wonder what it's like meeting with our attorneys to discuss a DUI arrest? This video will give a general idea of how the process goes. Remember, this is a free consultation intended to get the key information surrounding your case, so it is important to come prepared with documentation and a list of questions. Most consults last about 30 minutes, but more time is available to answer further questions or to discuss more complicated cases. Have a watch and take a proactive step in handling your case or the case of a loved one.

FOR DUID (MARIJUANA)



DUID stands for Driving Under the Influence of Drugs and is quickly becoming a common offense cited by police in Colorado. With the advent of marijuana legalization and technology that can detect if a driver is driving high on a number of substances, DUID carries essentially the same consequences as a DUI. This video explains how a DUID is prosecuted in court and our attorneys might build a defense.

SUBJECT TO THE NEW FELONY DUI LAW?
WANT TO GET A VALID COLORADO LICENSE EVEN THOUGH REVOKED IN ANOTHER STATE
(see FAQ)



If you have lost your license in state outside of Colorado, there is a chance you could qualify for a Colorado license. This video gives an idea of how to find out if you qualify and how we would proceed together in the process. While this requires time and sacrifice on your part, with our expert guidance there is a way forward to regain a sense of normalcy regarding your driving privileges. Have a watch to start the journey towards a shot at redemption and legal driving status.
Call our Lawyers for a free consult!
We understand that you're probably feeling confused, angry, or somewhat fearful about what's happened to you. The process of being arrested, taken to jail, fingerprinted, and photographed was probably very dehumanizing to you. We sincerely sympathize with that.
To be honest with you--you're faced with a charge which can have serious outcomes. (Please see what your DUI may cost. Under the new felony law, the stakes are now much higher if you have three prior lifetime convictions any where in the US.) We don't want to scare you, but let us give you a glimpse of what's in store for you. If your case goes the wrong way you could lose your license, your insurance could go up, you could be fined, it could hurt you when you apply for a job, and you could even go to jail. Still Uncertain of What To Do About Your Denver DUI? Read This.
Colorado DUI Lawyers: Helping you keep your Driving Licence and Freedom
We know you're fearful about what might happen to you, but we'd like you to know that we can help. Did you know that there are at least 20 possible challenges that can be made to the charges you are facing? With an experienced staff of DUI lawyers, we can raise applicable ones for you so your case is as strong as possible.
Sure, we can just generate the forms and talk to the District Attorney, but in many cases the best choice is to fight. Those are the kind of case we focus on.
Our goal is to get you off, to keep your record clean, and to prevent you from losing your freedom and your license to drive. You see . . . our practice is based on the belief that you were arrested when you shouldn't have been.
At the very least, we'll make sure that you're being treated fairly.
The District Attorneys in Denver and Colorado prosecute these types of cases all day. They know--and are willing to use against you--all of the fine legal points that are available to them.
The Colorado law says that they only need to prove that after drinking you were not able to drive your car safely or that your blood alcohol exceeds a certain limit. That sounds pretty cut and dried, but it's not quite as simple as that.
You see, if challenged, the DA also has to show that the arresting officer made the arrest properly, that you were properly advised of your rights, that the equipment he used to test you was working accurately, and even that the person operating that equipment was certified to operate it. If he gets information which may prove you innocent, a lawyer can make him give you that information also.
Get The Legal Help You Need
That's where we come in.
We have experience in the numerous Denver DUI metro courts and beyond and understand how various judges rule on DUI cases. As your DUI defense attorneys, we understand how to best approach your case in order to have the most realistic chance of a successful outcome.
We know how and where to make the proper motions which force the DA to prove that all the steps used in your arrest were done properly. If they weren't, then his case is weakened.
We can't promise you that we'll be successful because each case is unique. Maybe the judge assigned to your case is more lenient on drunk driving cases, or maybe he is harsher on them. Maybe there are some things distinctive to your case which are important. However, all things being equal, we think you'll find that we are well-skilled and that we fiercely protect your rights available to you in a DUI case — whether in Denver, Boulder or elsewhere in Colorado.
When you retain us you'll get expert legal help from Denver based DUI lawyers who know how to guide your case through the complexities of the legal system because we've done it thousands of times. You'll be certain you are being treated fairly by the judicial system because we'll insist:
that the District Attorney provide us with the name and address of anyone he plans to call as a witness, as well as copies of every written or recorded statements of their testimony. This will allow us to prepare our questions for them.
that the DA provide us with any information or material he has which would show that you are not guilty of the charges against you, or which may help you get a lighter sentence.
on receiving copies of records showing that the equipment used for tests was functioning properly, and that the person giving the tests was properly certified.
on proof that you were advised of all of your rights. If you weren't, the DA's case may be weakened.
Demand a jury of twelve if your case is a felony charge or six if it is a misdemeanor.
We'll make the District Attorney produce his proof and let him know that we will be contesting in court all these points mentioned. When his case is challenged, he has to take a lot of time producing this material and witnesses.
As you can see, what looks simple gets pretty complex. As your DUI attorneys, who have worked thousands of cases throughout Denver (and Colorado), we will look into all of these things for you so that you will have the best possible case.
Actually, there is more, but we don't have space here to tell you all of it.
Free Consultation with experienced lawyer: $150 Value
You're probably like most people arrested for a DUI. You don't really know the right thing to do about it, and you don't know whether or not you can win if you contest your arrest.
For both of these reasons, we'd like to buy you a free consultation to give you the additional information we just mentioned and to review your case.
If you would like to meet with one of us in our Denver area office, we will be happy to set up an appointment with you. That way you'll be able to learn all you need to know about your situation. This telephone conference and follow up meeting is free to you and there is no further obligation at all. In fact, until you agree, in writing, to pay us, you will never owe us any money.
You can call and leave a message at any time.
Here's How We'll Protect Your Rights
When we talk, we will analyze the facts of your case, give you our opinion about it, and discuss our approach to it. We'll explain how we'll protect your legal rights, what your options are, and how the whole judicial process works, so you'll know exactly what happens.
Plus, you'll learn how we'll guide you through the court system and how we'll champion your rights, using all our ingenuity and the options in the legal system to defend and protect you.
For example, we'll review the charges against you . . . the steps which were used to conduct the chemical and roadside tests to determine if they are valid . . . and we'll show you how the police officer's testimony can be challenged.
We'll will also tell you about our fees and payment plans. (Please see our fees information page)) Anything you tell us during this and all other meetings will be confidential, whether or not you retain us.
In summary, with our help you'll get:
A free initial consultation.
Personalized attention. We'll return your phone calls promptly, keep you informed, and answer all questions to help you put the pieces back together.
Reasonable fees, and you'll know in advance how you'll be charged. Payment plans to fit most budgets.
So, if you want attorneys you can talk to, who understand what you want, who are interested in you and your situation, and who fight to get you results, call us today at 303-761-6067 for your free consultation. Whether you live in Denver, Boulder or elsewhere, we can be of assistance.
The first meeting is free, so there is no risk on your part; and you'll be able to get all your questions answered. When we are finished, if you're not convinced that I will be able to protect you to your complete satisfaction, then you can leave and I won't trouble you again . . . and you'll owe me nothing.
In any event, at the end of the consultation you'll be more knowledgeable, you'll know what to expect in the judicial process, and be able to make more informed decisions about your case.
And by the way, your arrest may have included a cancellation of your driving privileges. You only have seven days to respond to this issue. As a courtesy to you, I will tell you what you must do about this, at no charge, just for calling me.
Please remember, the charges against you are serious and can carry severe consequences which could be damaging to your present and your future. You can discover for yourself how we can help save your license and freedom by calling us at 303-761-6067 or on the cell phones listed above. We will work on DUI cases anywhere in the Denver CO area and beyond.
Sincerely,
By Jim Forslund

Gary Pareja